So let's talk more about
Engineering Complexes
.
We got more details on the structures in a dev blog earlier this week titled
Building Dreams: Introducing Engineering Complexes
. These are the structures intended to replace the manufacturing and science capabilities of Outposts and POS arrays, up to and including the production of Super capitals (with appropriate sov control of course for the latter). They have a lot of similarities to Citadels including asset safety, docking, corporate hangers, vulnerability windows, reinforcements, etc. On the other hand, they have lower build requirements thus lower costs; for example, a medium Astrahus citadel costs about 1 billion ISK to produce while the corresponding medium Raitaru will run around 700 million ISK at the same material prices. They also have longer vulnerability windows (3 hours for Astrahus, 9 hours for Raitaru), and tighter docking restrictions: the Large EngPlex can build and launch capitals but can't dock them like the large Citadel can, and similar situation with XLarge and super capitals. Related: the Medium Raitara cannot build capitals.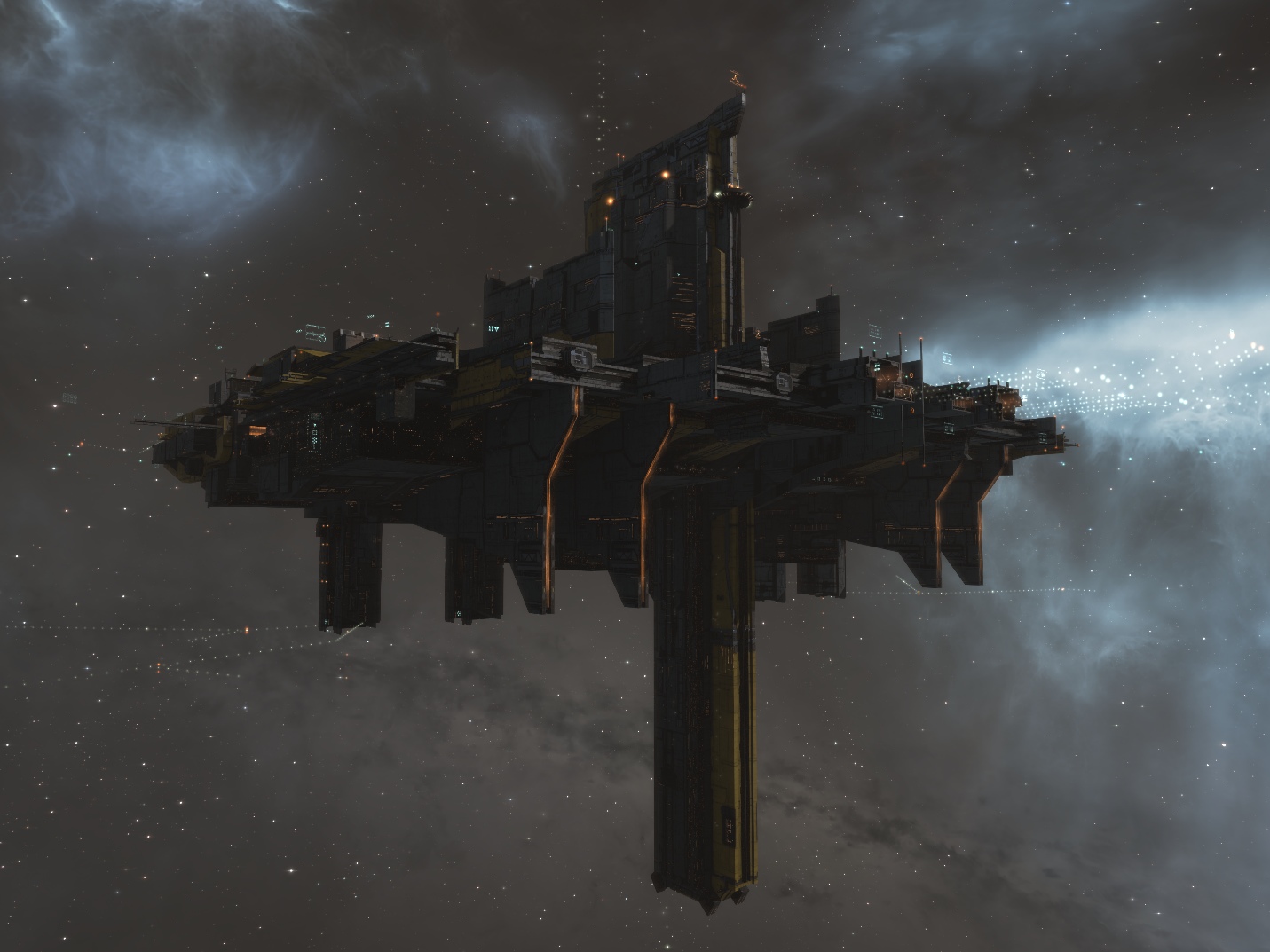 There is no word on the BPO costs yet, but assuming they follow the same price differential ratio as the structures themselves, I expect the medium BPO to be about 5 billion, large ~50 billion, and extra-large 500 billion ISK.
So What Does this Mean for Me?
Overall, this is not very good news for me. I was willing to invest in a EngPlex costing about the order of magnitude of an Astrahus for my capital and structure producing projects, but the Medium Raitaru cannot build the capitals and the Large Azbel complex at 5.2 billion ISK just for the structure is too rich with too much risk (i.e. large vulnerability window) that I alone cannot mitigate and therefore justify. Someone building Tech II ships might make a lone go out of a Raitaru, but in that case why not simply use a POS manufacturing array at a far lower investment cost?
And that's the rub: small time producers are not served by these structures at all. With the savings in terms of materials and time these promise to provide, small time producers in NPC stations or private POSes are going to be out-competed by any small group or larger working together in a EngPlex. Its the same issue as POS versus NPC station only writ larger.
Short term, I plan to build Raitaru EngPlexes and sell them for profit like I do for Astrahus Citadels. Putting one up for my own building is a possibility if I can build capital and structure components in one but I have a feeling the answer might be no, some investigation is required. Long term, it looks like cooperation with some other people or entities will be required to advance Ninveah Enterprises to the next level.
UPDATE:
I found on the rig spreadsheet evidence that suggests one can build capital construction components, structure components, and structures themselves in a Raitaru: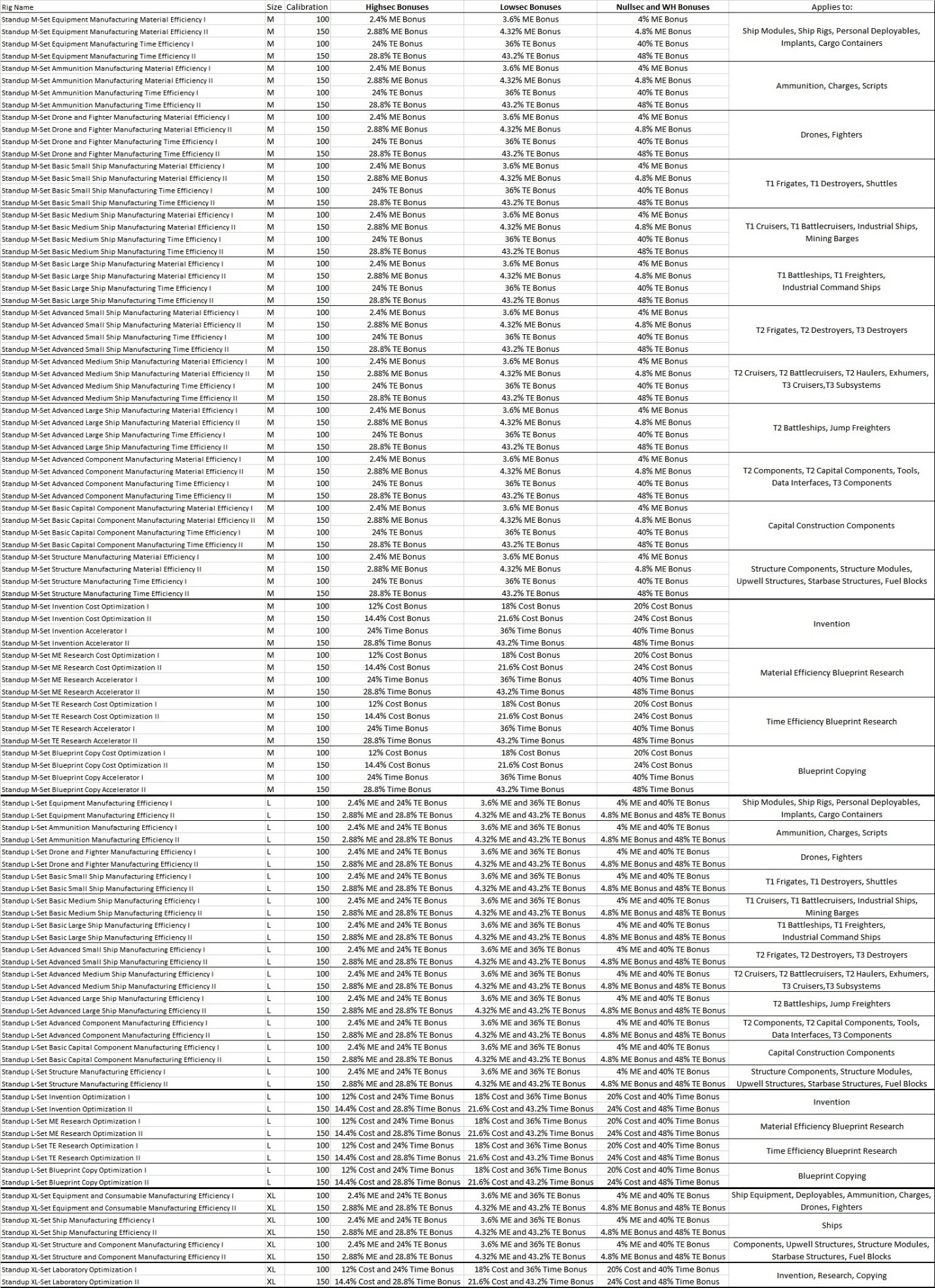 So while I can't build capitals in a Medium Eng Plex, I might be able to improve efficiency with a Raitaru after all. More investigation required.