A commenter named
hirebrand
in this
last post
linked two images I just need to share:
Phoenix
and
Chimera
. I especially like the Chimera one with the schematic labelling.
In the 16 Fighting Spacecraft articles I've done, the main graphic is intended to feel like an image labelling important systems on the craft for DED cadets or new officers. When the new "view ship" tool came out recently that allows you to inspect any ship from any angle, I was tempted to up my game and create a more elaborate schematic similar to this old eve image:
So I loaded up Eve and took a bunch of screenshots from the cardinal directions and an isometric one as well: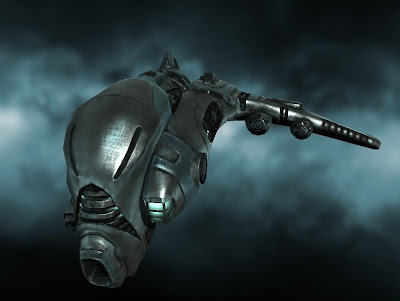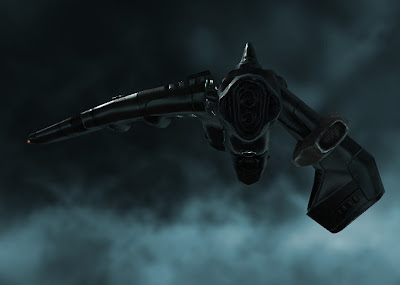 The problem is that I worried stitching them together into a single graphic that looked professional AND fit into the 512x512 area of the usual main graphics for the articles would be too time consuming and/or look shoddy. The current graphic takes about 30 minutes to create using
GIMP 2.0
and looks clean if not overly complex. Since the article itself takes hours spread over a week or two to put together, having to spend more time for the graphic is untenable.